Rajasthan has become the first state in the country to begin an initiative aimed at preserving leopards by increasing their prey base, reducing human-leopard conflicts, and reducing poaching. Under the Wildlife Protection Act of 1972, the leopard is listed as an endangered species. Over time, the number of large cats in Rajasthan has decreased. There are 434 leopards in the state according to the 2015 wildlife census. Between 2014 and 2016, around 20 leopards were killed in accidents or by humans as they wandered into human settlements or agricultural fields. Project Leopard was announced by Chief Minister Vasundhara Raje in her 2017-18 budget statement on March 8, and a budget of Rs 7 crore was made up for it.
Top 5 Leopard Sanctuary in Rajasthan
"Leopards have been seen to penetrate human settlements near woodland regions on several occasions. On March 8, Chief Minister Vasundhara Raje launched Project Leopard in her 2017-18 budget address, allocating $7 million to it." Leopards have been known to penetrate human communities near woodland regions. There have been several reports of human-leopard fighting. There is animosity among the people as a result of this. "However, there are situations where people and leopards coexist together," she added when the initiative was announced. Every wildlife conservation movement has traditionally prioritised the protection of large cats. Because they are easy prey for poachers and smugglers dealing in animal skins, teeth, fur, and even cubs, they become easy targets. We've all heard of 'Project Tiger,' which was established in 1973 to preserve Bengal tigers from extinction.
Forest officials and environmentalists can now trace the number and movement of big cats more effectively thanks to new technology. Chip-enabled collars, cameras, and other GPS devices have yielded positive results, and the number of large cats has grown dramatically in recent years.Aside from the tiger, the number of leopards has increased, and the latter is now more frequently observed in viral videos invading human settlements. These sneaky interactions must be avoided since they have always ended badly for the helpless animal. Rajasthan has done an excellent job of protecting tigers and leopards' habitats, and you can observe them prospering in wildlife reserves with little evidence of poaching or human-animal conflict. As a result, we've compiled a list of all the sanctuaries and wildlife reserves in Rajasthan that can offer leopards a haven.
In Rajasthan, India, there are five top leopard sanctuaries
1: Conservation reserve for leopards in Jawai Bandh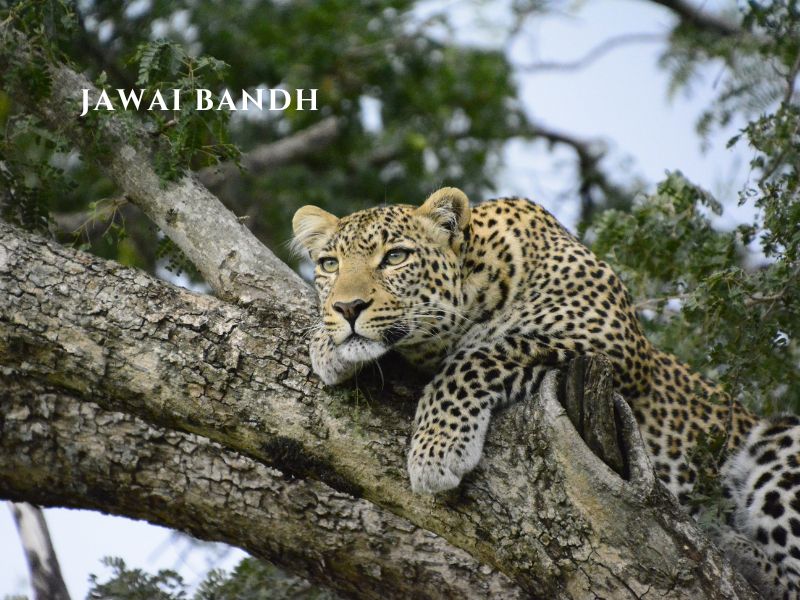 Although it was declared a leopard reserve in 2010, its popularity has exploded. You might blame it on the growing attention of hotels and safari trip operators, but as a tourist, what impresses you the most in the region's leopard-human coexistence. Leopards have been spotted in Jawai's granite highlands, where several temples have been constructed. There are priests at these temples, and they attract a large number of people, yet no leopard attacks have been documented.
Herders discover greater flora in the region surrounding the Jawai dam, which becomes a grazing spot for cattle. When shepherds are with cattle, no animals have been recorded. Leopards will occasionally snare some of them, but not when they are led by a person using a long wooden stick. Leopards mostly eat dogs and other small animals, but never humans. Jawai is quickly becoming a popular destination for wildlife photographers, bird watchers, and thrill-seekers. The large variety of migrating birds, crocodiles, and other species that may be seen here is also a big draw for visitors. 
2: Jhalana Wildlife Sanctuary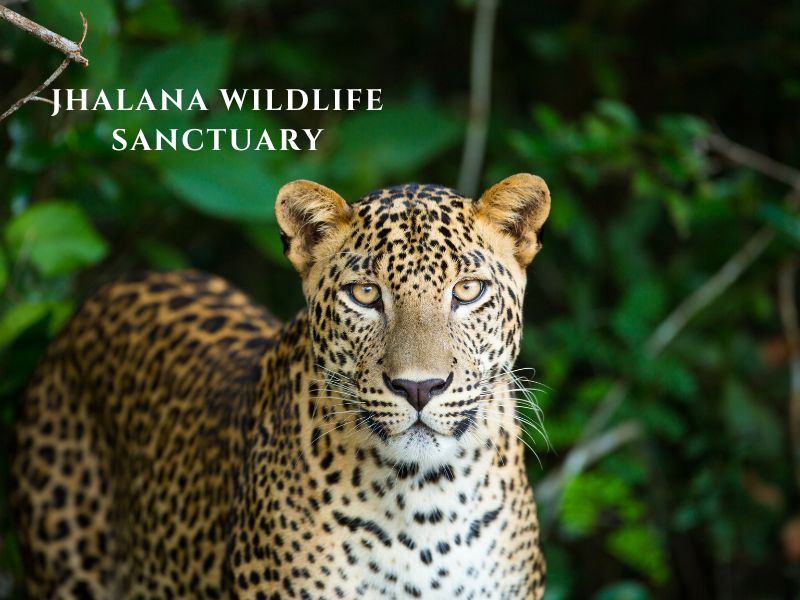 This sanctuary tucked away in the outskirts of Jaipur's urban sprawl, will astonish you with its rich fauna. The leopards are, of course, the major draw for all visitors, and their numbers have been steadily growing in recent years. This sly critter preys on other animals both at night and during the day. A wide diversity of birds may be seen here, like in many other wildlife sanctuaries in Rajasthan. You will also have the opportunity to see a variety of different animal species, all of which have the potential to wow you with their characteristics and looks. In the regions next to human settlements, inhabitants frequently see nilgai and a variety of deers. However, to see leopards, you must travel a short distance. 
3: Bera Leopard Conservation
Because Leopard Safari Bera is adjacent to Jawai, it becomes a site where you may view a lot of leopards. There are several caves in these hills where the big cats hide and emerge in search of food and water. Morning and sunset are the ideal times to sight, according to the locals, who perch themselves on the rocks and scan the entire region for prey. Fortunately, it does not always come for them, but rather for their cattle. Leopards prey mostly on smaller animals such as dogs and birds. As a result, people do not need to be scared of them, and one may simply go on a safari excursion in this region. 
4: Wildlife Sanctuary of Kumbhalgarh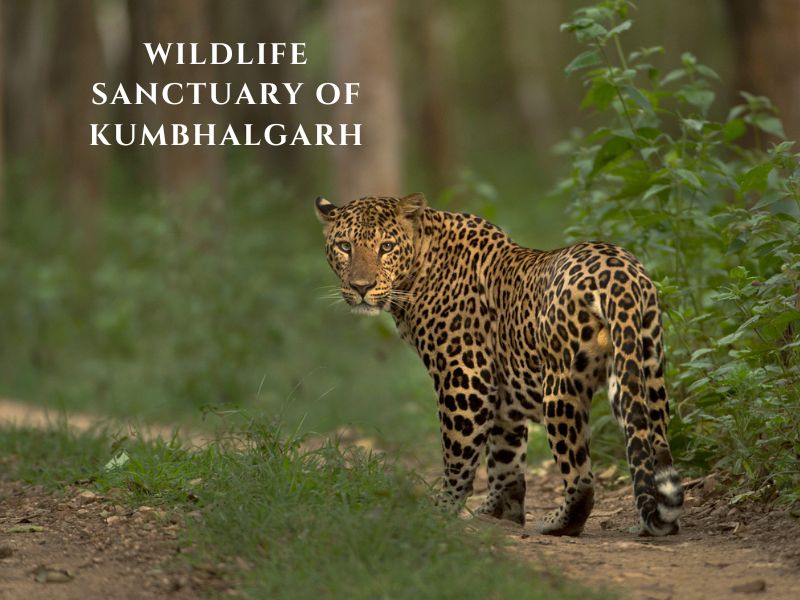 Apart from leopards, this area provides a haven for a diverse range of animals. It is part of the Kathiawar-Gir dry deciduous forests ecoregion and encompasses a large portion of the Aravalli range. Hyena, golden jackal, sloth bear, Indian wolf, jungle cat, causing, nilgai, sambhar, Indian hair, and chinkara are among the animals that may be seen here, in addition to the leopard. When it comes to birds, there are white-breasted kingfishers, doves, bulbuls, grey pigeons, golden orioles, parakeets, red spurfowl, peacocks, and grey junglefowl to be found. According to the Supreme Court of India's ruling, this sanctuary has been chosen for the Asiatic Lion Reintroduction Project. 
5: Sita Mata Sanctuary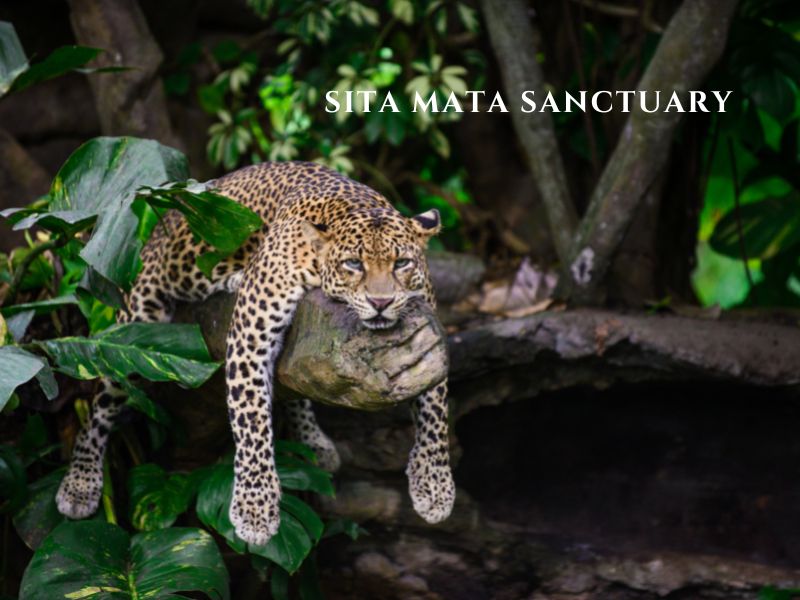 This protected zone was established in 1979 at the confluence of the Malwa Plateau, the Aravalli Ranges, and the Vindhyachal. It also serves as a confluence place for several rivers, including the Tankiya, Budho, Sita Mata, Jakham and Karmoi. This entry, like the previous one, has a diverse range of wildlife, including antelopes, sloth bears, jungle cats, nilgai, hyenas, and sambhar, in addition to the Indian leopard. Birdwatchers will see more species such as grey jungle fowl, white-breasted kingfisher, parakeets, golden orioles, peacocks, bulbuls, pigeons, and others.
Other wildlife preserves in the state, such as Ranthambore and Sariska, have concentrated on tiger survival. There are, however, a few leopards. They are frequently pushed out by the former since the latter is smaller in size. Leopards, on the other hand, are solitary and rely on stealth rather than power to hunt; they are extremely adaptable, which is why they may be found in mountains. The leopards of Jawai are yet another example of this species' adaptability; unlike other Indian forest reserves, Jawai contains granite hills, which have turned into a perfect home for them.