Every city has a story to tell, and Jaisalmer, Rajasthan, is no exception. Steeped in history, valor, and unmatched beauty, this city stands as a testament to the indomitable spirit of its rulers and inhabitants from bygone eras. Nestled in the heart of the famed Thar Desert, Jaisalmer is a jewel that beckons travelers with its enchanting tourist places and cultural heritage. In this blog, we will embark on a journey through the must-visit places in Jaisalmer, where history and splendor intertwine, leaving travelers awe-inspired.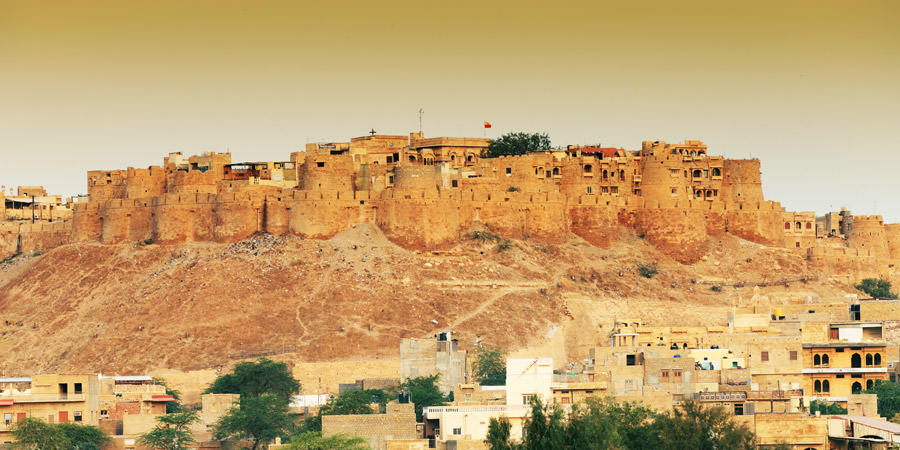 1. Jaisalmer Fort: A Golden Citadel
Jaisalmer Fort, also known as the Golden Fort of Rajasthan, is an architectural wonder built by Raja Jaisal in 1156 AD. Standing tall and proud, the fort's golden and yellow sandstone exteriors lend it an otherworldly charm, especially when illuminated by the shimmering night lights. As you explore its 99 turrets and meandering alleys, you'll be transported back in time, discovering the magic of Rajasthani architecture.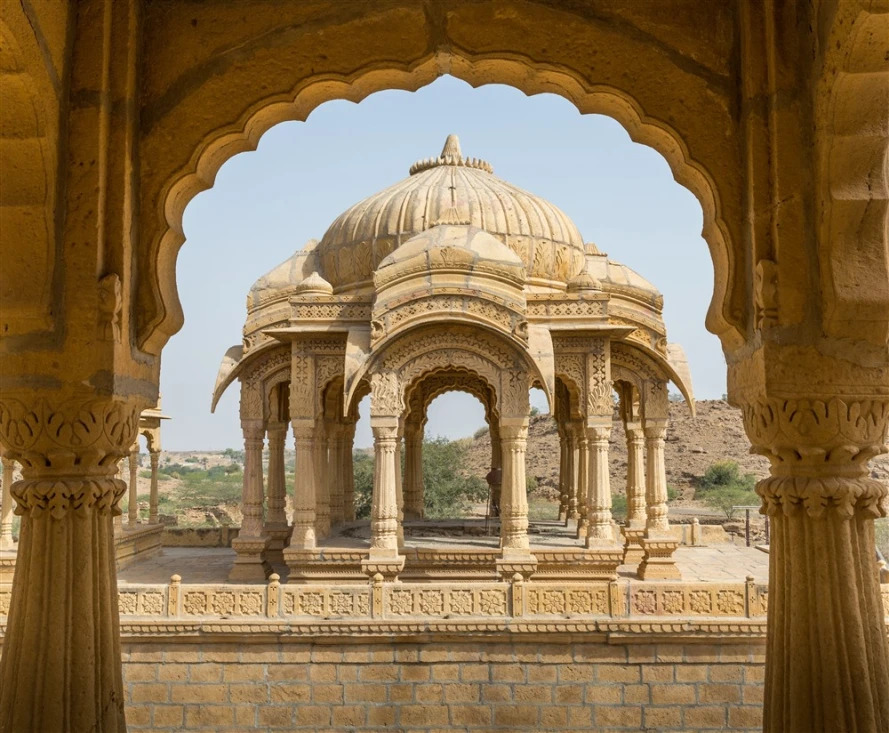 2. Bada Bagh: Where History Meets Tranquility
Bada Bagh, meaning 'Huge Garden,' is a historic garden complex constructed during Maharawal Jait Singh's reign in the early 16th century. It serves as a memorial ground where nobles and their families were cremated. The stunning views of Bada Bagh during sunrise and sunset are breathtaking, making it a perfect spot for photography enthusiasts.
3. Patwon-Ki-Haveli: A Marvel of Intricate Architecture
Patwon-Ki-Haveli, an imposing five-storied mansion, was built by the renowned trader Guman Chand and his sons. This magnificent haveli boasts intricately decorated suites, grand corridors, and walls adorned with exquisite artwork, showcasing the artistry of the bygone era. The yellow sandstone façade adds to the grandeur, making it a treasure trove of cultural heritage.
4. Sam Sand Dunes: Embrace the Desert Spirit
To experience the allure of the desert, a visit to Sam Sand Dunes is a must. Embark on a Desert Safari on camelback, traversing the dunes as the sun sets, painting the horizon in hues of orange and gold. For adventure seekers, jeep safaris and paragliding opportunities await. Don't miss the Desert Festival held in February and March, showcasing folk dances, camel races, and captivating cultural events.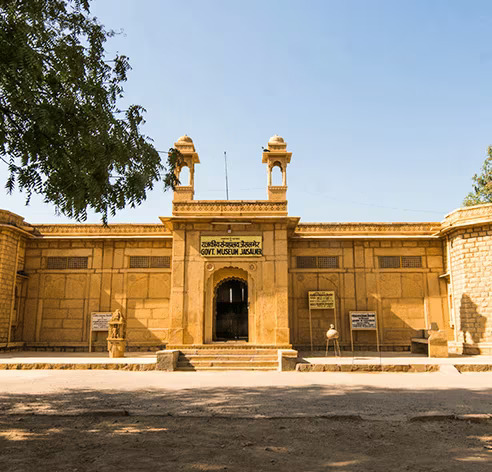 5. Thar Heritage Museum: Unraveling the Desert's Secrets
Thar Heritage Museum offers an enriching glimpse into the history, art, culture, and architecture of the Thar Desert. Discover sea fossils dating back millions of years, unveiling the transformation of the sea into the vast desert. The museum houses a fascinating collection of ornaments, ancient manuscripts, coins, and weaponry, offering a fascinating insight into Jaisalmer's heritage.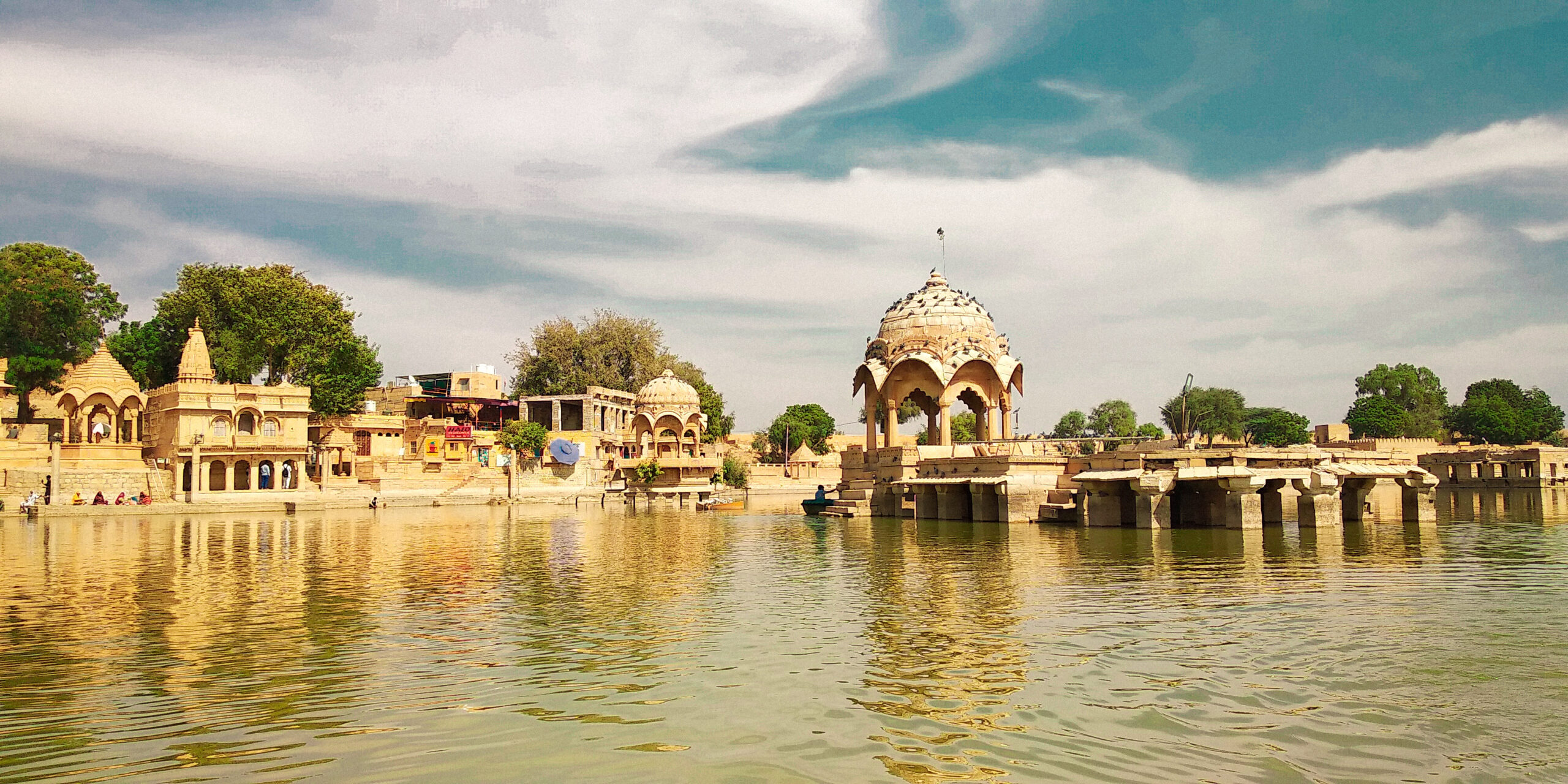 6. Gadisar Lake: A Serene Oasis
Gadisar Lake, located just a kilometer away from the fort, was constructed by Raja Rawal Jaisal, the city's founder. This serene lake served as a vital water source for the desert city. The surrounding temples, holy shrines, and Chattris add to the lake's tranquil beauty, making it an ideal spot for a leisurely picnic or boat rides.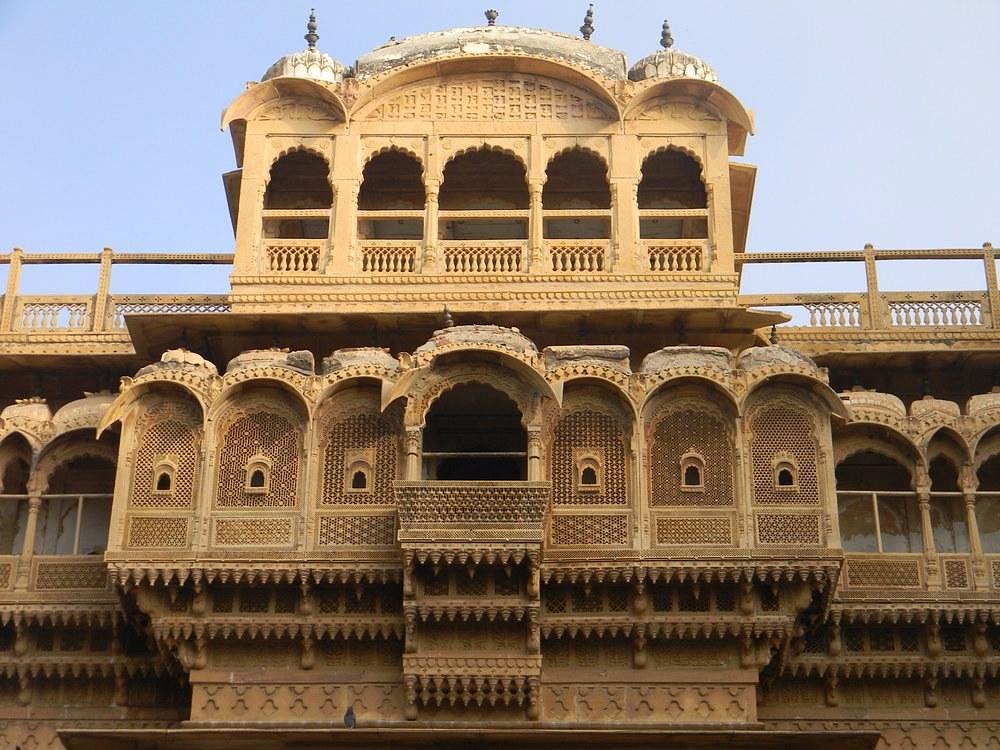 7. Nathmal-ki-Haveli: Where Architecture Enchants
Nathmal Ki Haveli, an architectural marvel, was built by two Muslim jeweler brothers on the orders of the prime minister. The unique feature of this haveli is the non-identical left and right side due to the brothers' simultaneous but separate construction. The stunning outer carvings and splendid interiors filled with paintings make it a treat for architecture enthusiasts.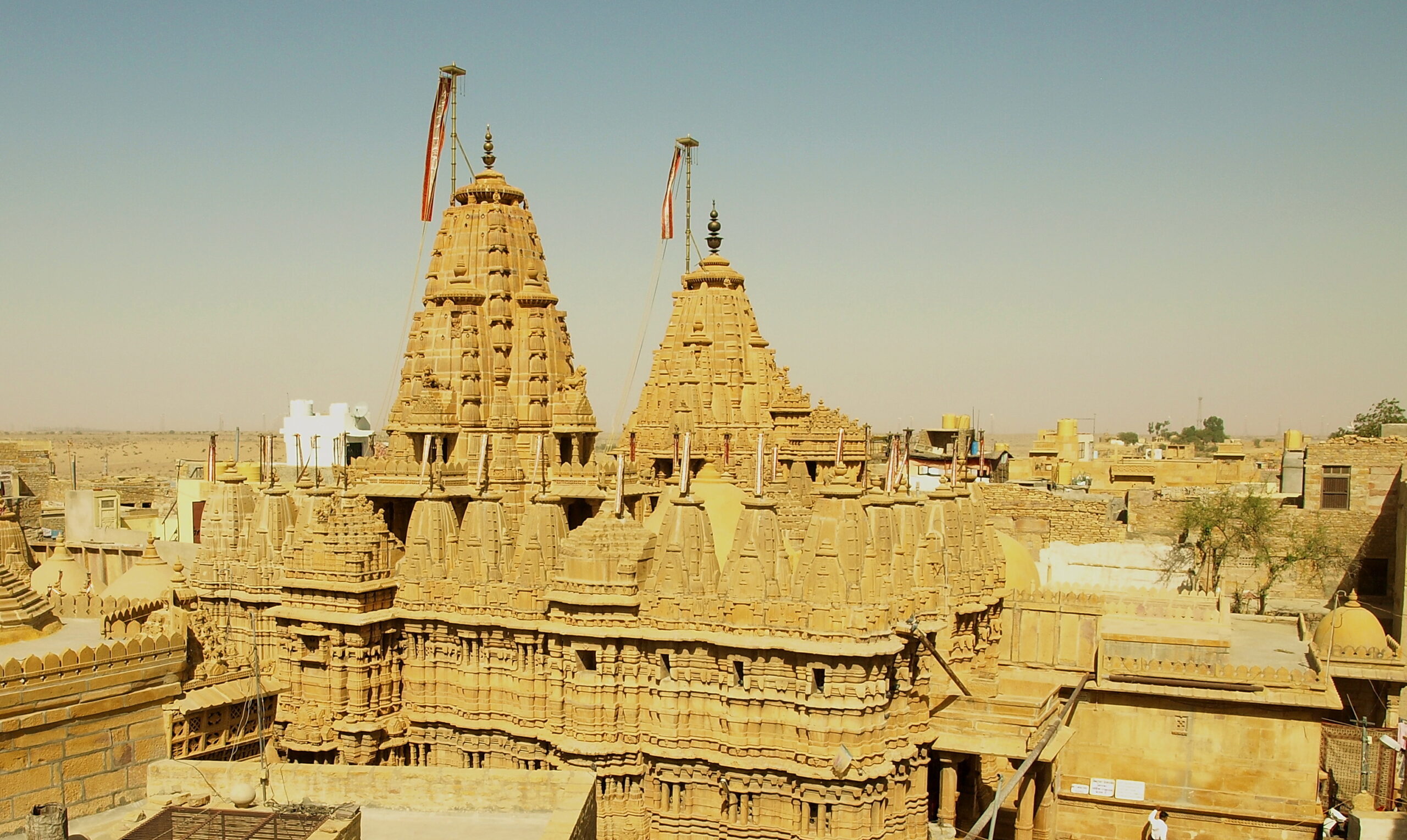 8. Jain Temples: A Spiritual Sojourn
Jaisalmer Fort houses a series of Jain temples, dating back to the 12th century and dedicated to Jain Tirthankaras. These temples, made entirely of yellow sandstone, boast an architectural style reminiscent of the famous Dilwara temple in Mt. Abu. The beautifully carved interiors and interconnected structures are a sight to behold.
9. Salim Singh Ki Haveli: An Architectural Delight
Salim Singh Ki Haveli, known for its unique and captivating architecture, was built by the minister Salim Singh, who aimed to make it as tall as the fort. Although his ambitions were curtailed by the king, the haveli's 38 balconies and peacock-shaped roof make it a remarkable sight. The exquisite interiors and photographic opportunities make this haveli a must-visit.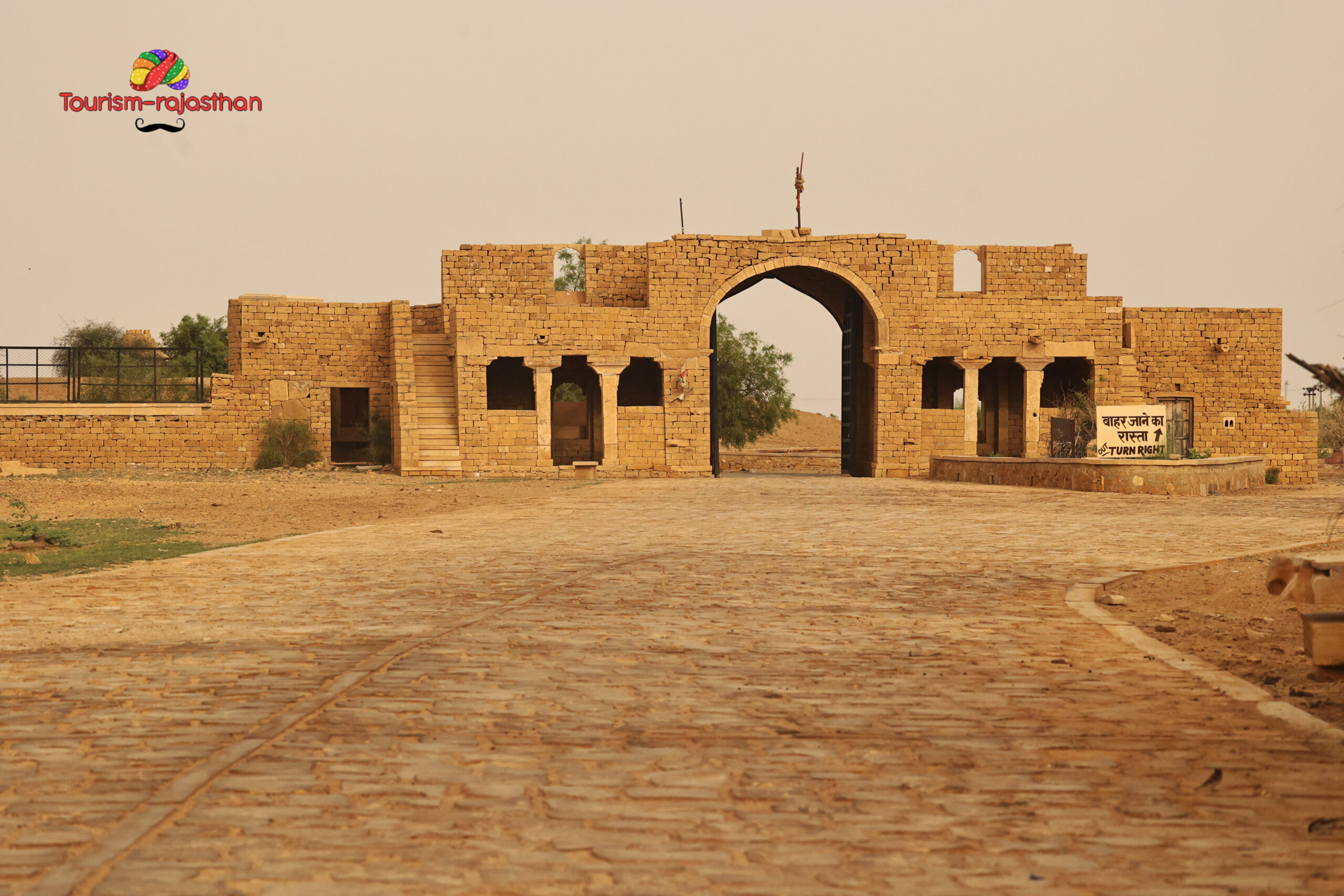 10. Kuldhara: A Haunting Tale of Deserted Abode
Kuldhara, an abandoned ghost town, carries a haunting tale of a deserted settlement. Once thriving with Paliwal Brahmins, the town was abandoned overnight, and legends say it was cursed to remain uninhabited forever. Explore the ruins, feel the eerie ambiance, and get a glimpse of the past that shrouds this place in mystery.
In conclusion, Jaisalmer is a city of timeless beauty, where each tourist place tells a unique tale of valor and history. As you walk through the enchanting streets and forts, listen to the echoes of the past, and immerse yourself in the undying spirit of Rajasthan. Whether you are an architecture aficionado, history enthusiast, or nature lover, Jaisalmer offers a magical experience that will linger in your heart forever. So, pack your bags and embark on a journey to unravel the golden tales of Rajasthan in the mesmerizing city of Jaisalmer.