Nestled in the southern part of Rajasthan, Banswara is a hidden gem that awaits discovery. With its rich history, cultural heritage, and natural beauty, this picturesque town offers a unique and unforgettable experience for travelers seeking an offbeat destination. Let's embark on a virtual journey to explore the enchanting charms of Banswara.
1. Anand Sagar Lake: A Tranquil Oasis
Start your exploration with Anand Sagar Lake, also known as Bai Talab. This artificial lake, created by Rani Lanchi Bai, offers a serene setting surrounded by sacred Kalpa Vriksha trees. Take a leisurely stroll along the lakeside and witness the cenotaphs of the state's rulers, known as chattris, scattered nearby.
2. Abudlla Pir: A Spiritual Retreat
Immerse yourself in the spiritual ambiance of Abudlla Pir, a popular shrine dedicated to the Bohra Muslim saint Abdul Rasul, also known as Abdullah Pir. Pay your respects and witness the annual 'URS' celebration, where people from the Bohra community gather to commemorate the saint.
3. Andeshwar Parshwanathji: A Jain Pilgrimage
Discover the ancient Andeshwar Parshwanathji Jain temple situated on a small hill in Kushalgarh Tehsil. This sacred site houses rare Shilalekhs from the 10th century and two Digambara Jain Parshwanatha temples, providing a serene sanctuary for spiritual seekers.
4. Ram Kund: A Mythical Hideaway
Unveil the mystique of Ram Kund, also known as 'Phati Khan,' a place where Lord Ram is said to have stayed during his exile. Admire the beautiful surroundings of hills and experience the cool waters of the pool, which remain refreshing throughout the year.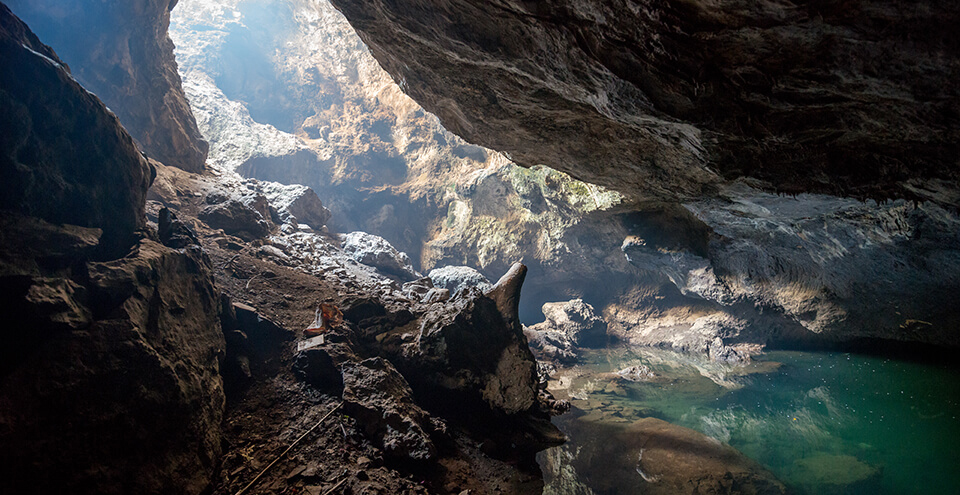 5. Vithala Deo Temple: A Symbol of Devotion
A short distance from Banswara lies the Vithala Deo Temple, a remarkable red structure dedicated to Lord Krishna. Marvel at the intricate architecture and immerse yourself in the divine aura of this sacred place.
6. Dialab Lake: Serenity Amidst Lotus Blooms
Visit Dialab Lake, where the former rulers' summer residence stands gracefully on its banks. Experience the tranquility as you witness the serene beauty of lotus flowers covering a significant part of the lake.
7. Kagadi Pikup Weir: A Picturesque Retreat
Explore Kagadi Pikup Weir, located on Ratlam Road, offering enchanting fountains, gardens, and water bodies. Delight in the mesmerizing view of Kagdi Lake as you embrace the peaceful atmosphere surrounding this captivating spot.
8. Mahi Dam: Islands of Natural Beauty
Discover the islands scattered along the Mahi River, flowing through the region. Banswara, often referred to as 'the city of hundred islands' in ancient texts, showcases the engineering marvel of various dams and canals constructed under the Mahi Bajaj Sagar Project.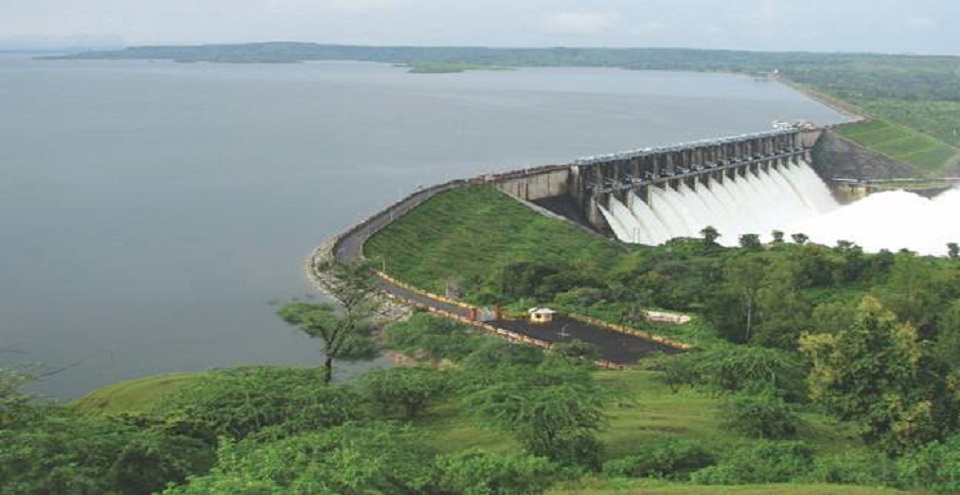 9. Paraheda: A Sacred Pilgrimage
Journey to Paraheda, a renowned Shiva temple located in Garhi Tehsil. Built by King Mandlik in the 12th century, this temple provides a sensational view and serves as a significant pilgrimage site for devotees.
10. Raj Mandir: Majestic Grandeur
Witness the architectural splendor of Raj Mandir, also known as the City Palace, perched atop a hill overlooking the town. This 16th-century palace, belonging to the royal family, showcases the captivating allure of old Rajput architecture.
11. Talwara: Temples and Stone Carvings
Explore Talwara, renowned for its ancient temples, including the Sun Temple, Laxmi Narayan Temple, Jain Temple of Sambharnath, Lord Amaliya Ganesh, Maha Laxmi Temple, and Dwarkadhish Temple. Marvel at the skillful craftsmanship of the Sompura Sculpture artists carving stones along the roadside.
12. Tripura Sundari Temple: A Divine Abode
Pay homage to Goddess Tripura Sundari at the famous Tartai Mata temple. Admire the beautiful idol crafted from black stone, depicting the goddess riding a tiger with 18 hands carrying various symbols. This temple is considered one of the 'Shakti Peeths' of Hindu mythology.
13. Madhareshwar Temple: Serenity in a Natural Cave
Explore the famous Madhareshwar Temple, dedicated to Lord Shiva, situated inside a natural cave atop a hill in the eastern part of the city. Revel in the breathtaking views and find solace in the serene surroundings of this sacred place.
14. Samai Mata Bhandariya: A Hilltop Picnic Spot
Embark on an adventure to Samai Mata, located atop a hill accessible by climbing around 400 steps. Enjoy a peaceful picnic spot surrounded by nature's bounty, offering panoramic views of the surrounding landscapes.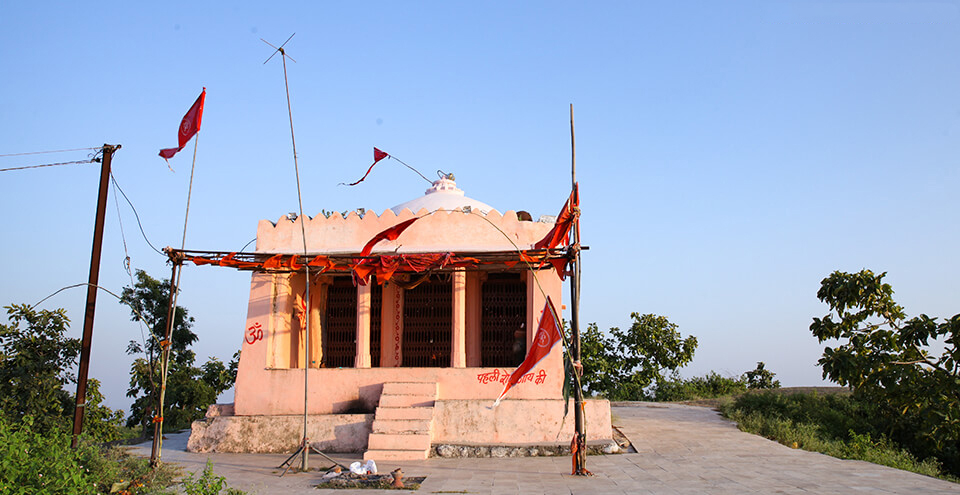 15. Mangarh Dham: A Place of Faith and Sacrifice
Visit Mangarh Dham, a place of deep reverence and patriotism. It is the hill where Govind Guru, a popular saint among the Bhil community, inspired them to fight for freedom. Experience the historical significance and pay tribute to the Gurubhakt Bhils who sacrificed their lives while fighting against the British army.
16. Cheech: Temples and Heritage
Explore the village of Cheech, known for its ancient Lord Brahma temple. Witness the intricately carved statue of Lord Brahma and soak in the spiritual aura of this sacred site.
17. Singpura: Rustic Escape
Escape to the charming village of Singpura, located just 10 kilometers away from Banswara. Surrounded by a beautiful lake, hillocks, forests, and lush greenery, Singpura offers a unique and offbeat holiday experience in close proximity to nature.
18. Jua Falls: Nature's Serenade
Discover the untouched beauty of Jua Falls, a hidden gem in Banswara. Visit during the rainy season to witness this naturally forming waterfall in its full glory, providing a serene atmosphere to relax, unwind, and reconnect with nature.
19. Arthuna: A Glimpse into History
Step back in time at Arthuna, where clusters of ruined Hindu and Jain temples from the 11th to 15th centuries transport you to a bygone era. Marvel at the beautifully carved conjugated statue of Shiva, Parvati, and Ganesh, and explore the surrounding villages with their intricately sculpted Nilkanth Mahadev Temples.
20. Sai Baba Temple: A Place of Devotion
Pay homage to Shri Sai Baba at the renowned Sai Baba Temple in Banswara. Admire the marble idol of Shri Sai Baba and find solace in the spiritual atmosphere of this sacred place.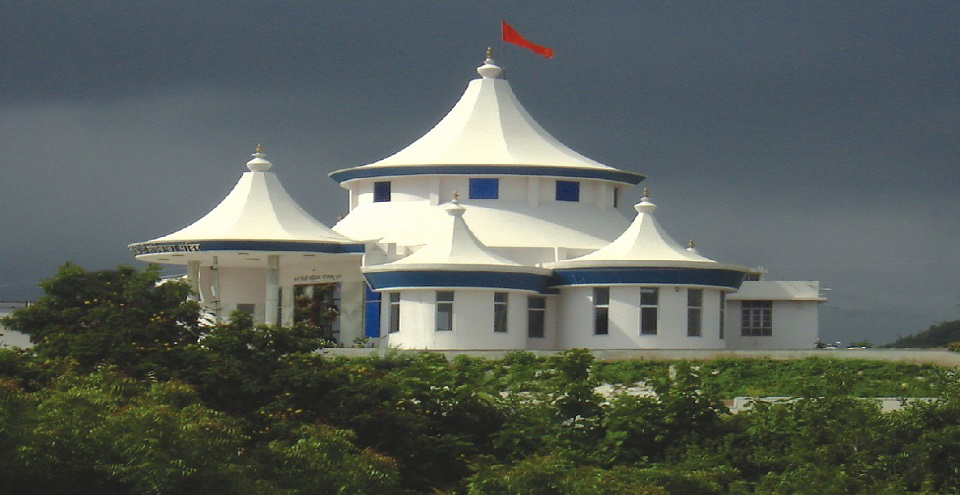 Banswara, with its rich history, captivating temples, serene lakes, and natural wonders, offers a unique and unforgettable travel experience. Explore the hidden gems, immerse yourself in the local culture, and witness the divine beauty of this enchanting town. Whether you seek spiritual solace, historical intrigue, or a tranquil escape amidst nature, Banswara has something to offer for every traveler. So, pack your bags and get ready to embark on an extraordinary journey to Banswara, where timeless traditions.