THE LAND OF RED SANDSTONE
The small city of Karauli that has recently caught the attention of tourists is an exquisite home to well decorated havelis, peaceful shrines, picturesque views and imprinted chhatris that dot the entire city. This beauty of a place in Rajasthan shares its borders with the heart of India, Madhya Pradesh and is surrounded by Dausa, Dholpur and sawai Madhopur in Rajasthan. This city resonates with Mughal architectural panache and is world renowned for its pale red sandstone that surrounds the entire city with strong and sturdy wall. Apart from its royal history, Karauli offers its visitors a rural and tranquil ambience with warm and hospitable behaviour, echoing the true old Rajasthani culture
KAILA DEVI TEMPLE
Situated on the outskirts of Karauli, at a distance of about 25 km from the city is the temple of Kaila Devi. This beautiful shrine is right on the banks of Kalisal River in the ranging hills of Trikut. It is believed that the temple was built in 1100 AD and is also considered as one of the nine Shakti Peethas of the deity here. The Kaila Devi Temple hosts an annual fair that lasts a fortnight and attracts millions of pilgrims every year.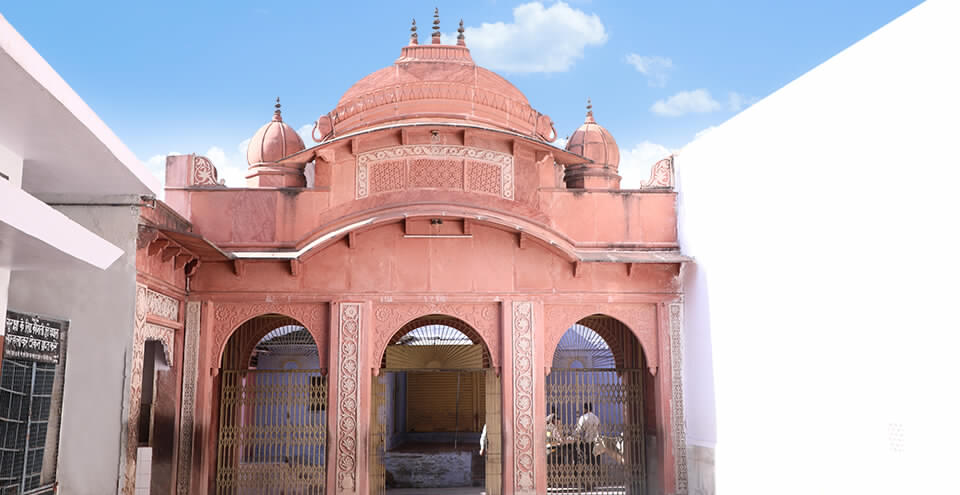 MADAN MOHAN JI TEMPLE
Madan Mohan, another name for Lord Krishna is a very well celebrated temple in Karauli. The erstwhile kings of the region considered it to be very lucky and is known to have blessed many warriors with victories in the battlefield. One can see intricately carved idols of Lord Krishna and his consort Radha there. The ambience is ancient and the architecture reflects the medieval age using the Karauli stone.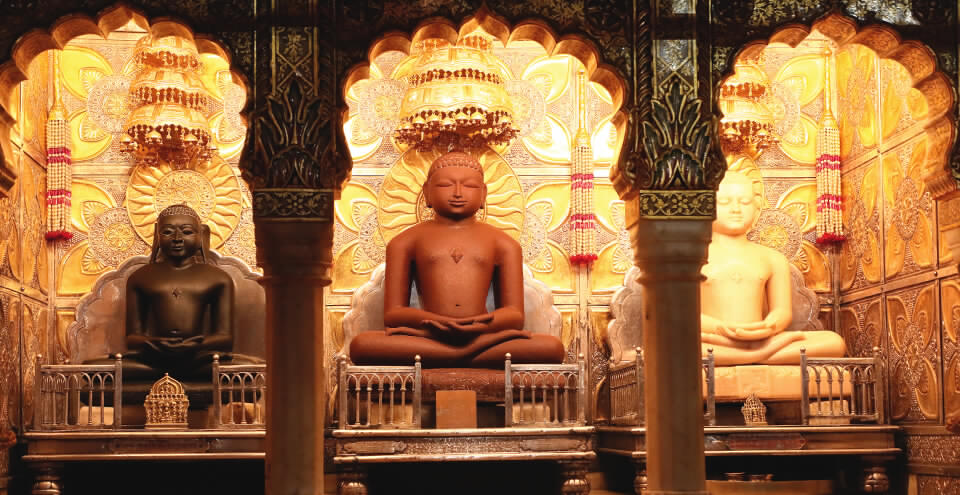 SHRI MAHAVIR JI TEMPLE
Shri Mahavir Ji Temple, as the name suggests is a spectacular architectural structure dedicated to the Jain tirthankars. It is one of the most visited and famous pilgrimage destinations for the Jains. The sculpture, design and structure of this building is highly inspired by Jain art. Built in the nineteenth century, this Jain temple hosts an annual fair from the thirteenth day of the bright half of the month of Chaitra to the first day of the dark half of the month of Vaishakh (Mahaveer Jayanti)
KAILA DEVI SANCTUARY
Covered in rich and dense forests, the Kaila Devi Sanctuary begins right after the Kaila Devi Temple and extends on both the sides of the road to eventually join the Ranthambore National Park. This green reserve is home to some great natural treasures like the chinkaras, nilgai, jackals and leaopards. Along with the wide variety of wildlife, one can also spot rare birds like sandpipers and kingfisher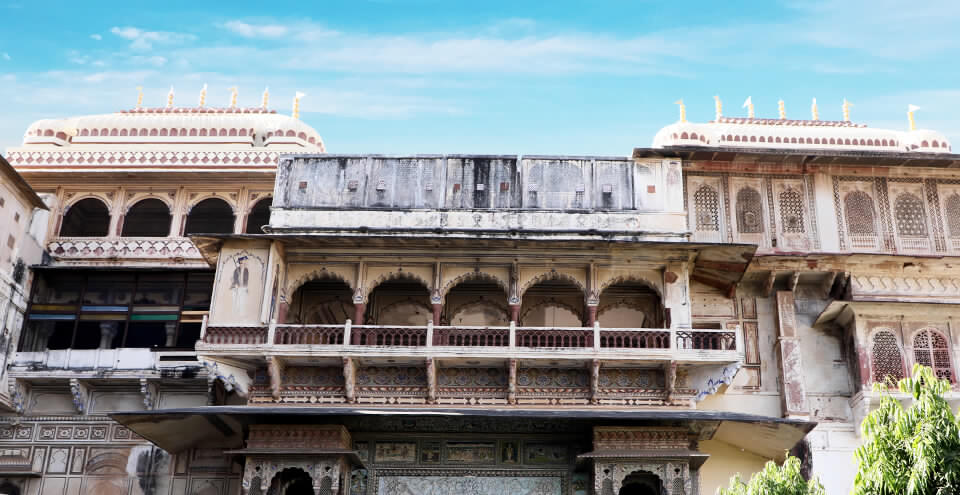 CITY PALACE
Built in the fourteenth century, the monumental City Palace was originally built by Arjun Pal. The structure that one can see now is erected by Raja Gopal Singh in the eighteenth century. This antique building is treasure house of colonial architecture, stone carvings, lattice work windows and magnificent royal style of framework and frescoes. One can notice a hoard of colours in this beautiful palace. Shades of red, white and off-whites are the most common amongst all. However, what tops it all is the view from the terrace from where one can see the entire town laid out by the River Bhadrawati.