THE TRADE CENTRE OF THE ROYAL STATE
Eponymously known as the Industrial City, Pali has been an important part of Rajasthan from centuries and a hub for merchant activities. Carved out of erstwhile state of Jodhpur, Pali flaunts its rich heritage and culture in the form of beautiful Jain temples and other elaborate monuments. Resembling an irregular triangle, this district shares a common border with eight districts in Rajasthan namely, Nagaur and Jodhpur in the north, Barmer in the west, Rajmasand and Udaipur to the south-east, Ajmer to the north-east and Sirohi and Jalore in the south and south-west respectively..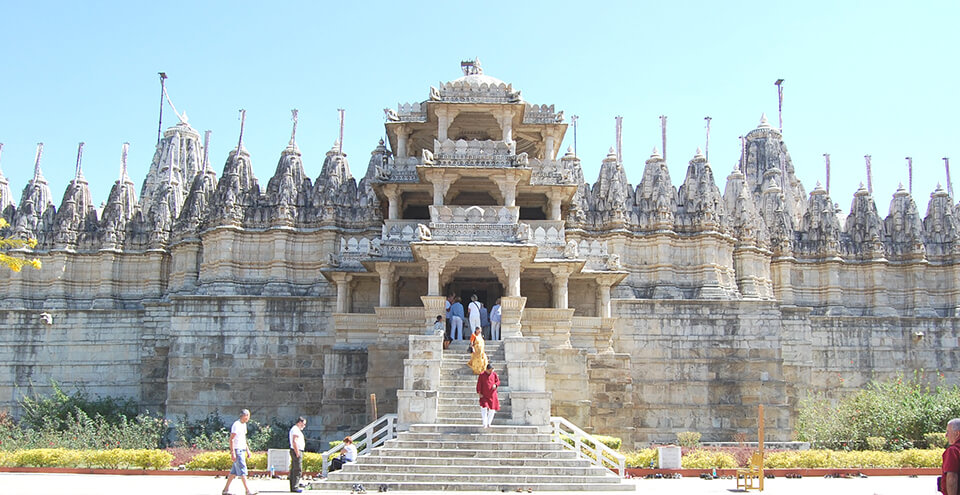 RANAKPUR JAIN TEMPLES
Built in the 15th century after a Jain businessman was believed to have had a divine vision, the Ranakpur Jain Temple is dedicated to Adinath, a very important figure in Jain cosmology. Named after the provincial monarch Rana Kumbha who supported and encouraged the construction of these temples, the Ranakpur Jain Temples stand in a valley of the Aravalli mountains. It's a temple complex – not just one temple.
JAWAI DAM
Built across a tributary of the river Luni, Jawai dam was constructed by Maharaja Umaid Singh of Jodhpur. It is believed to be the biggest dam in western Rajasthan. Besides being a primary source of water for nearby villages and Jodhpur city, Jawai dam is also famously a winter paradise for migratory birds and leopards and houses crocodiles.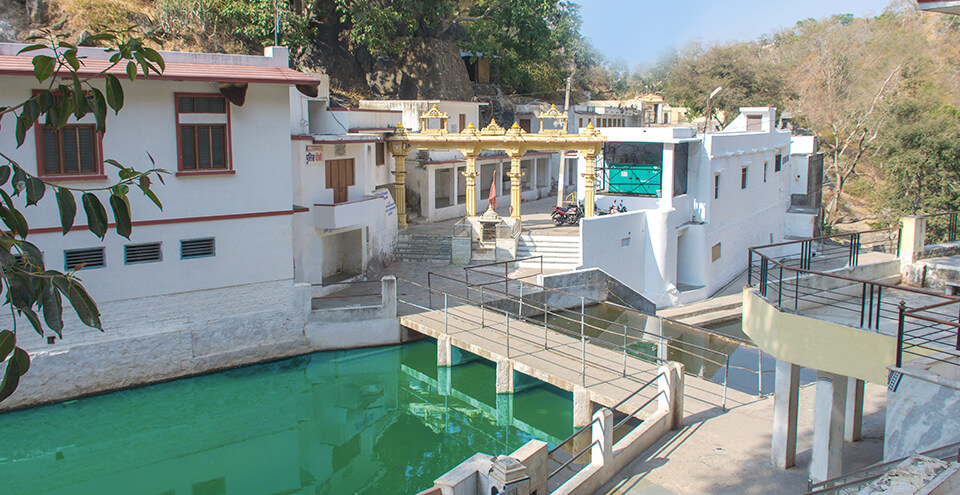 PARSHURAM MAHADEV TEMPLE
A cave temple dedicated to Lord Shiva, the ParshuramMahadev Temple has a fascinating story. It is said that Parshuram, an avatar of Lord Vishnu, made the cave with his axe and worshipped Lord Shiva here. Situated over 3990 feet above sea level, this temple houses naturally-made figures of Lord Ganesha and Lord Shiva
NIMBO KA NATH TEMPLE
The NimbokaNath Temple is situated on the Falna-Sanderav route and is dedicated to Lord Shiva. Legend has it that Kunti, the mother of the Pandavas worshipped Lord Shiva and spent most of her time during their exile worshipping Mahadev here. It is also said that Pandavas had built a Navdurga in this area. Hence, this serene temple attracts many tourists all-round the year. The temple is also known to organize various fairs that witness large footfall of devotees.