On our special Rajasthan trip package, go to the "Land of Kings" and enjoy its monarchy and splendour. Rajasthan has a rich, historic, romantic, and culturally intact past thanks to the Rajput Maharajas and their princely lives. It is brimming with lively towns, vibrant marketplaces, exciting animals, jaw-dropping forts and Havelis, delectable cuisine, and glistening lakes. The lovely and pulchritudinous state has such a wide range of attractions that you never know what you'll see or miss out on throughout your vacation.
Our Rajasthan tour packages have been carefully designed to include all of the state's most prominent sites. We leave no stone unturned in ensuring that you get the most out of your vacation in this beautiful location. If you schedule your vacation around specific dates, you'll be able to see a broad range of festivals, fairs, and dances that celebrate Rajasthan's history and heritage.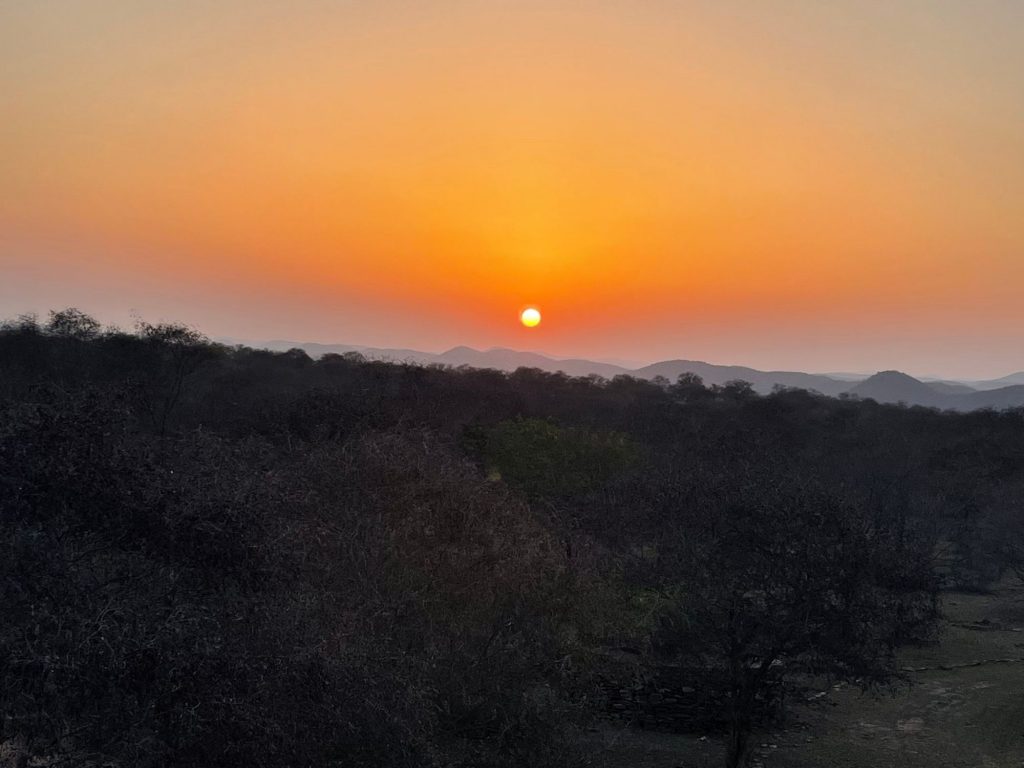 TOURISM AND TOURS IN RAJASTHAN 
If you're seeking low-cost Rajasthan travel packages, you've come to the right place. We provide the finest Rajasthan vacation packages tailored to your personal preferences. We offer an extensive range of historical landmarks, forts, and palaces to choose from if you like history. We have several locations to view that is well worth your time if you want nature. There are various wildlife sanctuaries to explore if you are an adventure seeker. Aside from that, you may go on a camel safari, elephant ride, hot air balloon ride, camping, and jeep safari, among other activities. Rajasthan has much to offer all types of visitors.
See a runaway camel dressed as a Rajasthani bride, gorgeous castles that change colours according to the time of day, shimmering blanket-like lakes, and much more. UNESCO heritage sites, historical landmarks, beautiful palaces and forts, heritage hotels, wildlife locations, pristine lakes, deserts, prominent shopping places, and countless pilgrimage sites are all included in our low-cost Rajasthan trip packages. 
BHUMENDRA VILLAS 
The royal family of Karauli, one of India's few surviving Maharaja families, has opened their house to visitors and travellers alike. If you're in the region, staying here is not something you should pass up. When you arrive at Bhumendra Villas, a local priest greets you with a customary blessing and a refreshing drink. The estate, built-in 1938, has a very British feel about it. As you enter the sitting area, you'll see adorned photos and paintings of members of the royal family who have previously resided here.
After passing through the living and dining rooms, you'll find yourself outdoors in a lovely courtyard. The remainder of the estate's structures and some of the guest bedrooms surround it. Though the hotel has a more rustic look, the bedrooms still include contemporary air conditioning, large comfortable mattresses, and vaulted ceilings.
Head to the patio for an evening drink before supper. You may have the opportunity to meet the prince and princess here, as they welcome visitors before retiring for the night. One of the bigger eating rooms serves dinner. You are free to explore the neighbouring grounds, including stunning gardens, stables, and a swimming pool. Just keep an eye out for the vividly coloured peacocks that also live on the estate. 
KALIKA DEVI TEMPLE 
A Hindu temple dedicated to Goddess Kaila Devi may be seen outside town. The Kaila Devi Temple, erected in the 1600s, has stunning artwork representing historical events. Around 100,000 local Hindus visit the temple to pay their respects to Kaila Devi between March and the beginning of April. People are giving water, medical help, free food, and shade line the streets along the route. Pilgrims, some of whom will have travelled more than 200 kilometres, will appreciate such efforts. 
KARAULI MARKET 
The Karauli Market, eat street food.
The local market is located in the centre of Karauli, and it is here that people purchase and sell almost everything. From the fresh fruit and spices that go into India's delectable cuisine to shops selling brightly coloured saris and bangles, there are all sorts of curiosities and souvenirs to be found here. The market is also a fantastic place to sample Karauli's street cuisine or have a hot cup of masala tea. You may consume freshly prepared delights like the natives for as little as a few rupees. A Hindu temple devoted to the God of Shiva may be seen at the market's far end. If you come before 9 a.m., you may visit the deity being shown and devotees praying.
ADMIRE CITY PALACE 
City Palace, where past generations of the royal family used to stay, is one of the last locations to visit in Karauli. Since their relocation, the palace has been transformed into a museum showcasing the royal family's and region's history. The court is also architecturally stunning, constructed from native red sandstone. It has, nonetheless, retained its mediaeval splendour. There's also a treasure trove of stone carvings, antique paintings, and gorgeous latticed stone screens on the interior—the ideal location for gaining a deeper grasp of Rajasthan's history and culture.
FORT OF TIMANGARH
The famous Timangarh Fort, which was erected around 1100 AD and is located 40 kilometres from Karauli, is named after King Timanpal. In 1058 AD, King Timanpal of Banaya reconstructed this majestic palace after it was devastated in one of the numerous invasions. The precious collection of old ashtadathu is a distinguishing aspect of this edifice (eight metals). Nonetheless, the fort's construction bears a distinct mark of India's old but regal heritage. Many legendary gods and goddesses owe their existence to the fort's stone pillars. Throughout its illustrious history, the fort was subjected to several upheavals until Akbar returned it to his mansabdar.
THE TEMPLE OF MEHANDIPURBALAJI
The MehandipurBalaji Shrine, dedicated to Lord Hanuman, the Monkey God, is a world-famous temple. The temple, which is located in Mehandipur, a tiny town near Karauli, is well-known for rituals healing and exorcisms of evil spirits and ghosts. One of the most crucial reasons for the huge quantity of footfall that this shrine receives is because of these strange events at the temple. 
TEMPLE OF MAHAVIR JI
The Shri Mahavir Ji Temple is a magnificent architectural masterpiece devoted to the Jain tirthankars, as the name implies. For the Jains, it is one of the most well-known and well-visited pilgrimage sites. Jain art is heavily influenced by the sculpture, design, and construction of this monument. From the thirteenth day of the brilliant half of the month of Chaitra to the first day of the dark half of the month of Vaishakh, this Jain temple, which was built in the eighteenth century, organises an annual fair (Mahaveer Jayanti) 
RAJAJ GOPAL SINGH'S CHHATRI
Raja Gopal Singh's Chattri is embellished with fresco paintings and is located outside the Nadi Gate, which leads from the palace to the river. Dayanand Saraswati, the reformer and founder of the Arya Samaj, is said to have spoken at Raja Gopal Singh's Chhatri. Many devotees go over the Chambal River from neighbouring states such as Madhya Pradesh to offer devotion at the chhatri.