Ranthambore, a paradise for wildlife enthusiasts, is the home of the Royal Bengal Tigers. The natural splendour of this region of Rajasthan as well as the remains of earlier kingdoms are well-known. In order to experience the captivating wildness, tourists from all over the world, not only those from the Northern region of the country, like visiting Ranthambore. Due to the wide range of hotel options, the area can accommodate guests from all different financial backgrounds. The top attractions in Ranthambore are listed below to help you cap off your stay.Jeep safari in the National Park is an experience you must have if you're visiting Ranthambore. In addition, you may go bird watching, hike at Ranthambore Fort, ride in a hot air balloon, eat real Rajasthani food, and stay at the opulent resorts in Rajasthan. The trip to Ranthambore National Park from New Delhi typically takes two to three hours. All of the city's major areas are easily accessible from there.Being one of the hottest places in the country, weather conditions vary during the year.In some parts of the year it's  cold and dry .The months from November to March  are known for their harsh climate whereas the months from October to April are the best.
It's quite hot  and dry in certain parts of the year.It's quite cold from the months of November to March.
17 Tourist Attractions in Ranthambore 
Ranthambore has a wealth of attractions, such as tiger reserves and forts. You may enjoy the best with the help of our list of places to visit.There are ten different zones in all of Ranthambore National Park, and each one is a natural forest with its own alluring landscape and fauna. The lakes and rich vegetation in Zones 3 and 4 make them perfect for those who enjoy the outdoors and animals. A chance to explore the forest and see tigers is available in each zone equally. Millions of people visit Rajasthan's national parks every year as a result of their popularity. Aside from being well known for its gorgeous flora and wildlife, Rajasthan is also known for its opulent palaces and forts. There are still a lot of objects on show, and the country is renowned for having a rich cultural history. Its colourful customs are a joy to observe and enjoy. This nation and its inhabitants are characterised by valour and a strong sense of nationalism.A tiger sighting is purely a question of luck, despite the fact that particular areas are thought to be better for it.While Jaipur is the capital city of Rajasthan and, as such, is great in terms of lodging, it is advised to find lodging in the locations close to the separate National Parks for a better use of time. That will cut down on a lot of uphill and downhill travel to Jaipur. While Jaipur is the capital city of Rajasthan and as such perfect in terms of lodging, it is advised to find lodging in the locations close to the separate National Parks for a better use of time. That will save having to travel up and down to Jaipur very often.
1 : Ranthambore Tiger Reserve 
The Ranthambore Tiger Reserve is the first attraction on the list of sites to see in Ranthambore. It is a popular destination for many wildlife and adventure aficionados. One of the greatest national parks in the nation for seeing tigers is this one. The Tiger Reserve is the ideal location for Ranthambore activities including nature hikes, bird viewing, and jungle safaris.
Location: Rajasthan
October to April is the favorable time.
Hours: 6:00 am– 10:00 am and 3:30 pm– 7:00 pm
2: Ranthambore Fort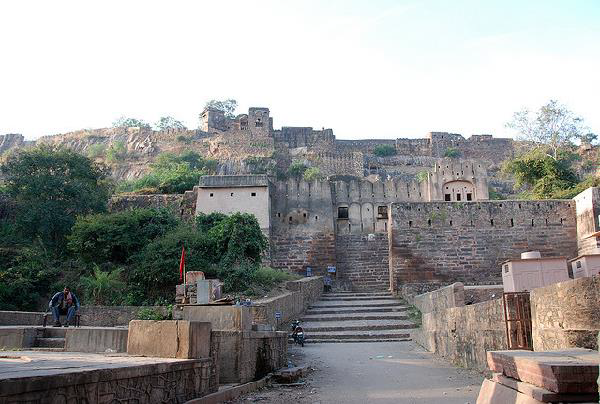 One of the most fascinating locations to see in Ranthambore is the Ranthambore Fort, which is said to have been constructed in the eighth century by the Chauhan monarchs. Lakes, a wide range of flora and animals, picnic areas, and a lot more can be found close to the fort.
Location: Vigyan Nagar, Sawai Madhopur, Rajasthan 322001, 2, Ranthambore Rd
April to October is the ideal time to visit.
Hours: 6:00 a.m. to 6:00 p.m.
3: Surwal Lake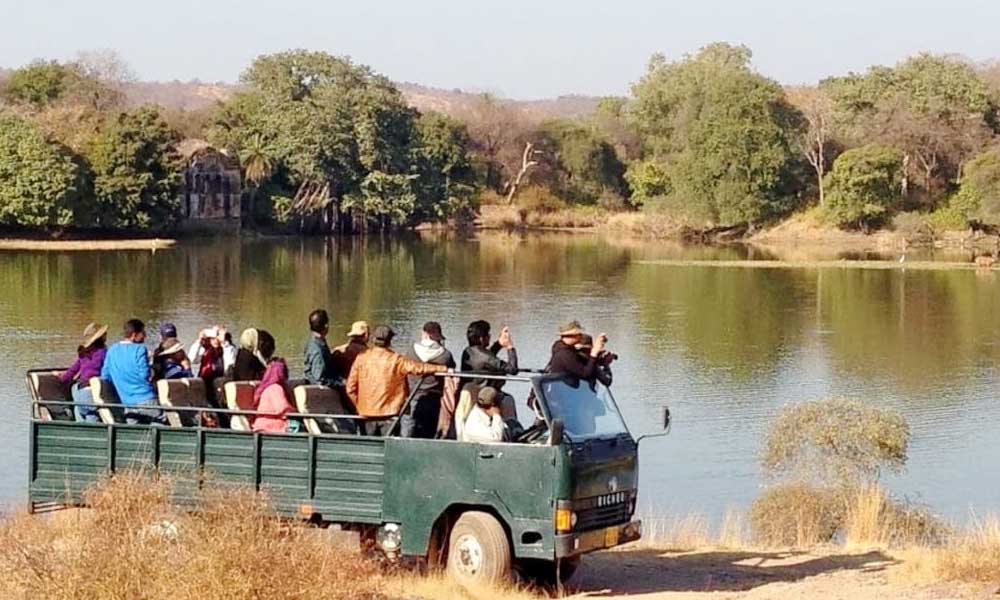 Surwal Lake is one of the greatest spots to visit in Ranthambore since it is surrounded by beautiful scenery. This lake transforms into a sanctuary for several bird species throughout the winter. If you are someone who loves peace then this is the best place for you to go.A lake is a great location for photographers to take beautiful pictures. Unquestionably, it ranks among Ranthambore's top tourist attractions.
Location: 10 km from Sawai Madhopur
Best time to visit: Winter (November to March)
Timings: any time of the day
Trinetra Ganesh Temple
 One of Rajasthan's oldest and most well-known temples is the Trinetra Ganesh Temple. It is one of the top tourist attractions in Ranthambore and is situated inside the fort. Make sure to visit Trinetra Ganesh Temple if you are thinking of taking your family on a holiday there.
Location: Ranthambore Fort, Rajasthan 322001
Best time to visit: April to October
Timings: 6:00 am -6:00 pm
5 : Padam Lake
The largest lake in the Ranthambore Wildlife Reserve is called Padam Lake. The majority of the animals in the reserve get their water from this lovely lake. You will undoubtedly enjoy the surroundings' natural splendour. Padam Lake is among the greatest attractions in Ranthambore, thus a trip here wouldn't be complete without a stop there.
Timings: 6:00 am – 6:00 pm
Best time to visit: All year round
Location: Ranthambore Fort, Rajasthan 322001
6: Kachida Valley 
 Since Kachida Valley is bordered by low, craggy hills, it provides for a lovely retreat in Ranthambore. Because it is home to bears and panthers and is the best area in Ranthambore to watch wildlife, this location is one of the most well-known. This is the reason why lovers of the outdoors and wildlife travel to this valley. Photographers that specialize in capturing the splendour of nature may also be present with them.
Location: outskirts of Ranthambore National Park in Rajasthan
Best time to visit: November to March
Timings: Anytime
 7: Jogi Mahal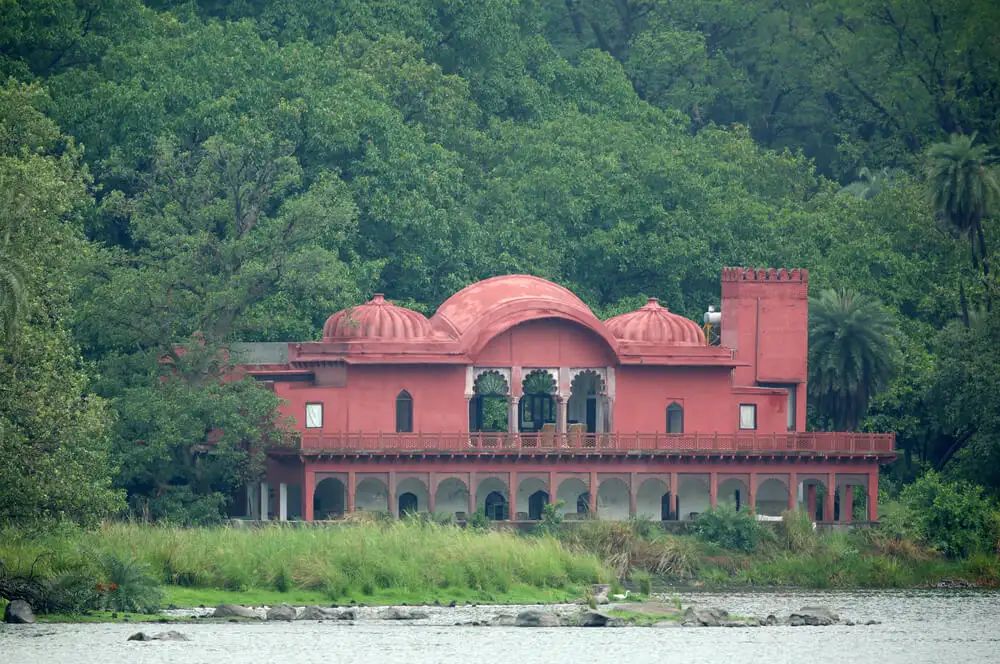 Jogi Mahal, a former rest stop, is situated on the shore of Padam Lake. Near Jogi Mahal, there is a sizable banyan tree that ranks among the biggest in the nation. Visit Jogi Mahal if you're the type of person who enjoys both exploring the outdoors and learning about the past. Include this regal mahal in your itinerary for Ranthambore so you may discover the intriguing details.
Location: Rajasthan, 322001, Ranthambore Fort
Timings: Anytime
8: Wild Dragon
 The Wild Dragon Adventure Park is a fascinating artificial jungle that offers thrilling activities including zorbing, scary attractions, and ATV rides. Outside of the Tiger Reserve, this is one of the most intriguing spots to visit in Ranthambore.
Make sure to put this adventure park on your list if you're organising a trip to Ranthambore with your pals.
Area code: 322001, Saptar, Bhuderda, Rajasthan, next to Saras milk dairy
Anytime of the year is the best time to visit.
10:00 a.m. to 10:00 p.m.
9: Raj Bagh Ruins
Ranthambore National Park is given a flavour of traditional Rajasthani nobility by the Raj Bagh Ruins. The Reserve benefits from the ruins' enduring magnificence and distinctiveness, which is why it has been included on the list of Ranthambore tourist attractions. This is the area in Ranthambore to visit if you wish to explore less visited areas.
10: Dastkar Ranthambore
 Ranthambore National Park is the location.
October through June is the ideal time to visit.
Hours: 6:00 a.m. to 6:00 p.m. For those who are passionate about Rajasthani art, Dastkar Ranthambore is a worthwhile destination. In order to relocate villages in the Sawai Madhopur region and to revive traditional crafts like tie-dying, block printing, patchwork, etc., this effort was created. It is among the ideal Ranthambore.
 11: Malik Talao
 One of the three lakes in the national park is Malik Talao, which is also its smallest. Malik Talao, a natural body of water inside the boundaries of the national park, is the ideal location if you love nature and want to spend some time in serene surroundings. At this location, you may see Indian Marsh Crocodiles and a variety of birds with ease. Make sure to include this location to your list of Ranthambore attractions.
Malik Talao is situated in Ranthambore.
The entire year is the best time to visit.
11:00 a.m. to 3:00 p.m.
12: Rajiv Gandhi Regional Museum
 You might find it hard to believe, but Sawai Madhopur is home to the fourth regional museum of natural history in the nation. It exhibits the Western area of India's vegetation, fauna, and geology. Make sure to visit this museum, one of the top Ranthambore tourist attractions, if you enjoy learning about a place's rich past.
Location: Ramsinghpura, Shilpgram, Museum Rd, Sawai Madhopur, Rajasthan 322027
The best time to travel is from November through January.
10 a.m. to 6 p.m. (Closed on Monday)
13: Lakarda and Anantpura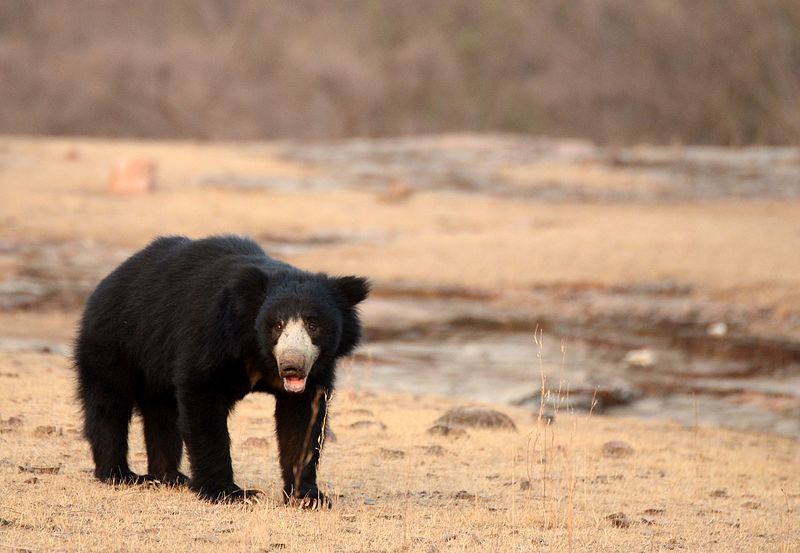 Lakarda and Anantpura are two of the best tourist destinations in Ranthambore because of their reputation for having thick forests and a lot of honeycombs. In this area, sloth bears are frequently seen. Indian hyena pugmarks can be seen when exploring the woodlands, although the creatures are extremely seldom seen. It is one of the most well-liked tourist destinations in Ranthambore.
Ranthambore National Park is the location.
October through June is the ideal time to visit.
Timings: NA
14: Akaula
Due to its lush, green woods, the Akaula Region has one of the highest densities. One of the popular tourist destinations in Ranthambore has pools and water features that assist to lower the temperature. The area is ideal for creatures that dwell in a cool environment.
Ranthambore National Park is the location.
Best months to travel are October and June
Timings: NA
 15: Ranthambore School of Art
 This location, which is a good distance from the Sawai Madhopur intersection of Ranthambore, is a centre for displaying paintings of endangered species of wildlife found in Rajasthani woodlands. Effective painters from Rajasthani villages attend the school. There are many other types of paintings accessible at the school, such as charcoal paintings, paintings done with poster colours on silk, watercolour paintings, and drawings in black and white. One of Ranthambore's top tourist destinations is it.
Location: Saptar, Sawai Madhopur, Subhash Nagar, and MDR 111
Best months to travel are October and June
Hours: from 7 am until 6 pm
16: Village Of Woman Craft
 Rajasthan is steeped in tradition and culture, and this town showcases vivid crafts made by women that were inspired by Rajasthani women who have a great affinity for colour. These women are really passionate about their handcrafted crafts and creations. Visitors may browse a wide selection of the craftsmen' creations and acquire beautiful works of art for a fair price.
RIICO Industrial Area, Sawai Madhopur, Rajasthan 322001, F-15, Gas Plant Road.
7:00 p.m. to 9:00 a.m.
Optimal Season: October through June
17: National Chambal Gharial Sanctuary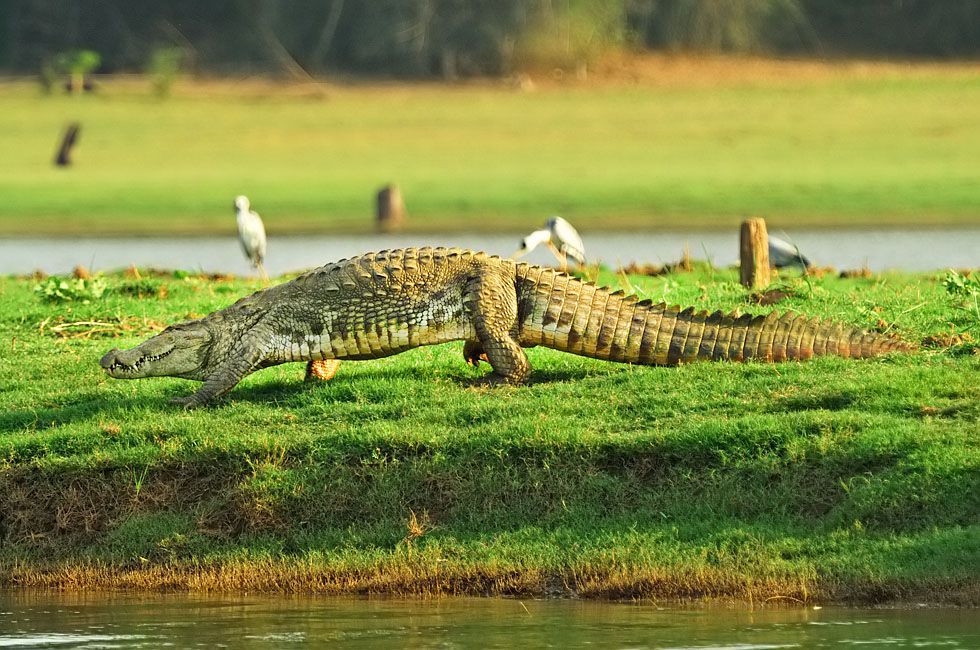 The National Chambal Gharial Sanctuary is a well-known tourist destination in Ranthambore and is located in the Rajasthani district of Sawai Madhopur. This sanctuary, which is well-known for its adventures including jungle safaris, crocodile safaris, and Chambal river safaris, is inhabited by a variety of fascinating creatures. One of the finest things to do in Ranthambore is a crocodile safari in this reserve.
The address is Pali, Khandar, Pali, Rajasthan 322001.
6:30 a.m. to 5:30 p.m.
November through March is the ideal time to travel.
Conclusion
 A visit to this wonderland in Rajasthan is always something to treasure because there is so much to see there. Make sure to visit all the main Ranthambore attractions with your friends or family if you want to have a worry-free holiday there. Don't miss any of the popular tourist attractions on the list above when travelling to Ranthambore with your preferred group of people